Since Lancashire Rock was published in 2016, the following two guidebooks have been produced to provide climbers with information about subsequent developments and details of first ascents. Both are printed in A5 format. The Update comprises 96 pages of new routes plus a comprehensive first ascent list for all the crags in the area collated from several sources. Further Developments comprises 24 pages, with 200 numbered copies.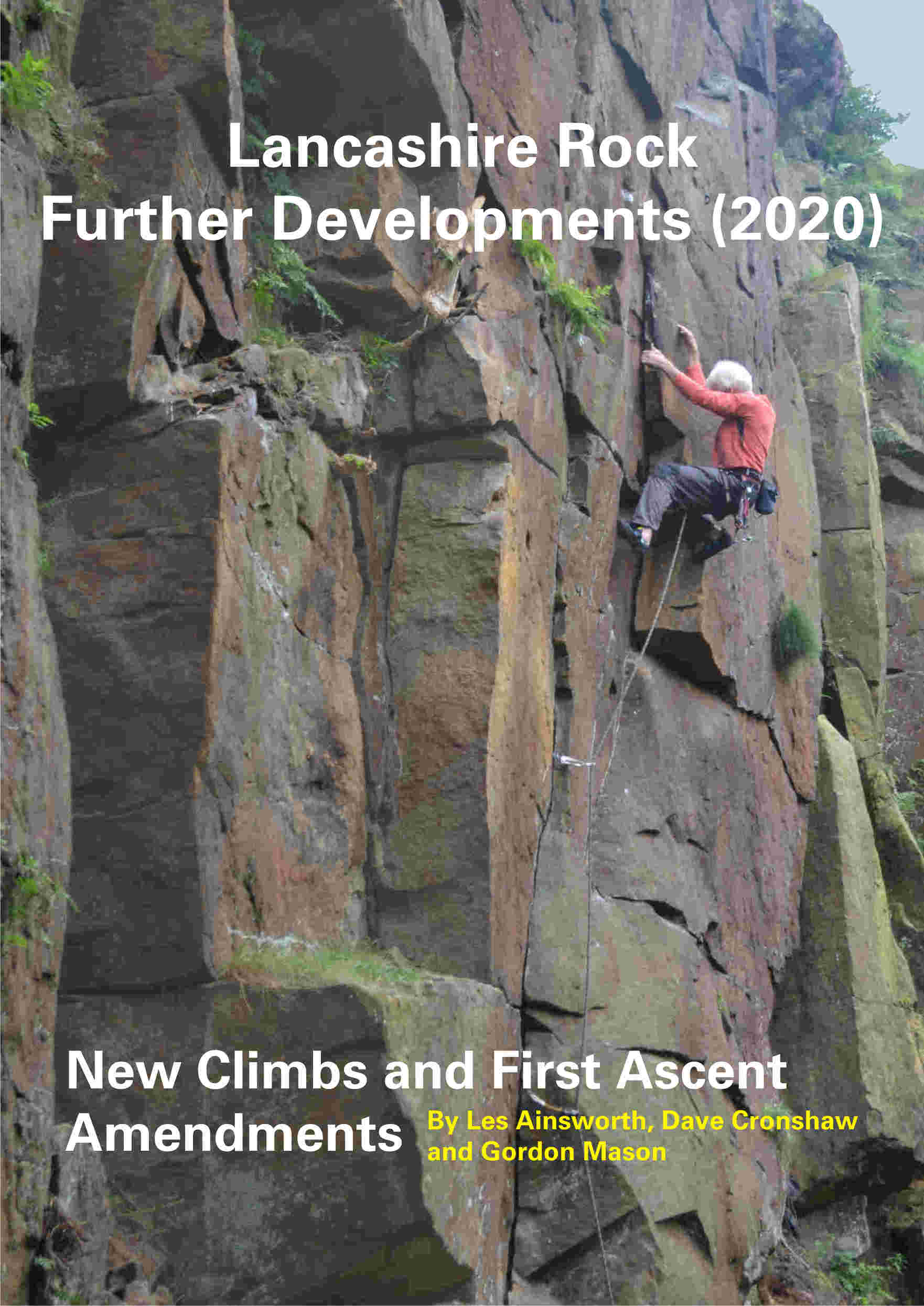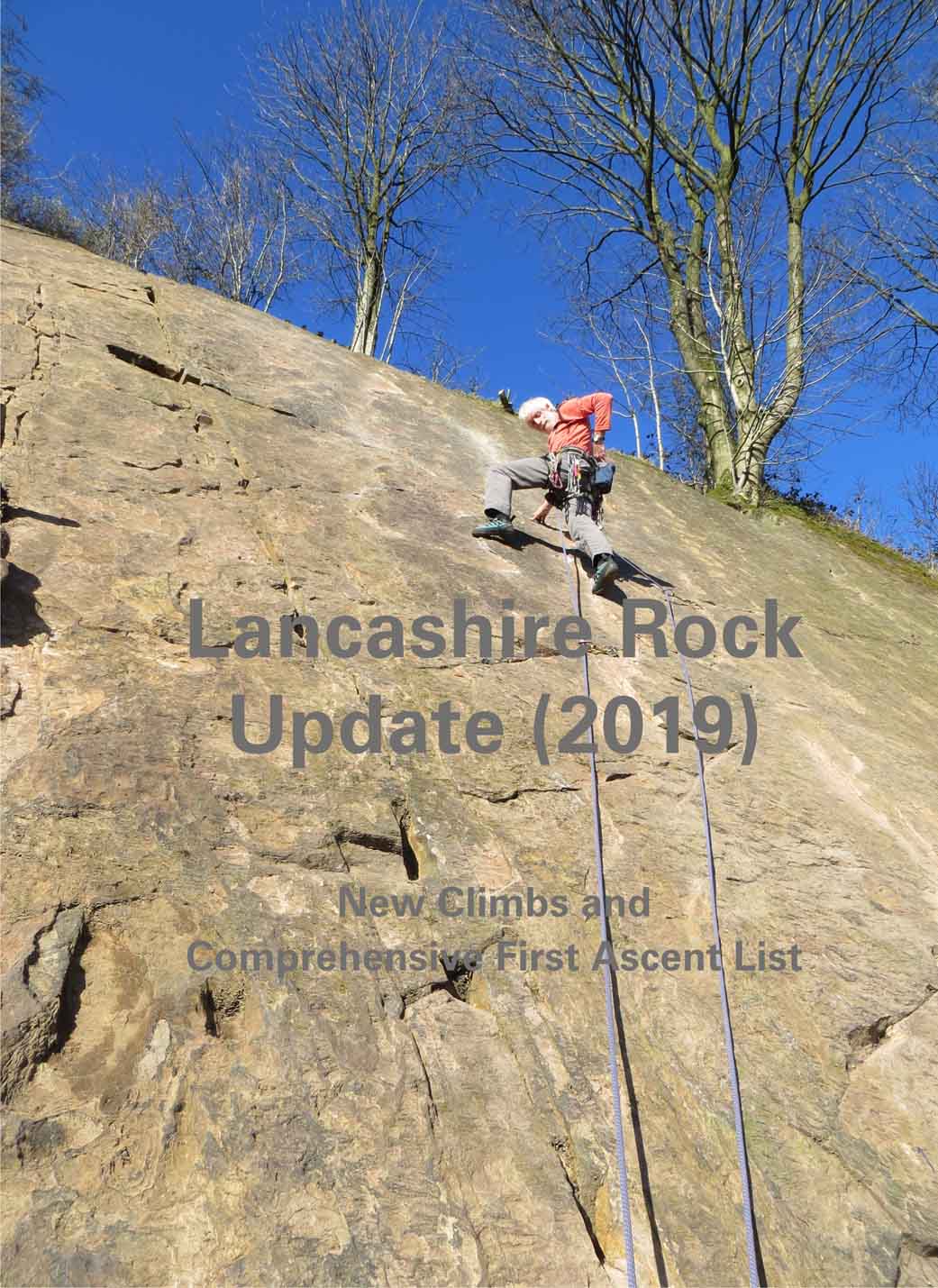 Each of these guidebooks is available for a minimum donation of £8.00. The Update was financed privately and distributed free, but it has prompted some climbers to make donations towards Lancashire climbing. All of this money is being used for Lancashire climbing and future guidebooks and has already financed the printing of the Further Developments guidebook. We can confirm that all further money raised from either guidebook (after postage costs) will also be used for Lancashire climbing.
In order to ensure the continued production of definitive guidebooks to the Lancashire quarries and crags, it is proposed that the area with be split into three areas that will each be covered by a guidebook that is similar in format to the Update, but with an increased number of pages and limited print runs, that will be produced on a rolling programme. Details of the coverage of each volume have still to be finalised, but it hoped to produce a full set in a period of three to four years and then to update these more frequently as equired. It is envisaged that this will enable changes in each area to be updated more frequently without the need for interim publications to record new routes or other changes.
Buy Online
Please complete the following form to purchase either (or both) of these guidebooks. You will be taken directly to PayPal after making your selection where you can securely complete your purchase.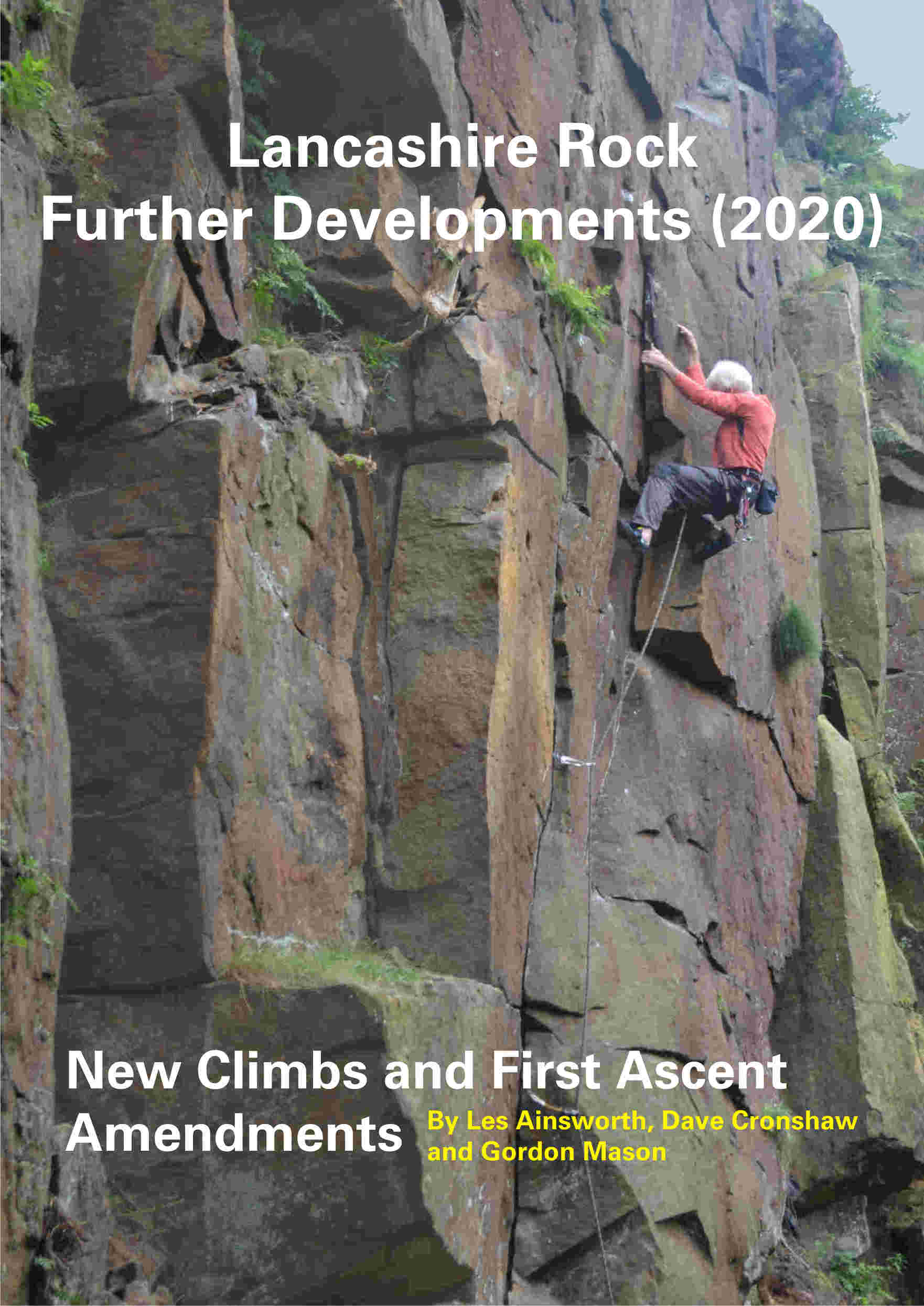 Lancashire Rock Guidebook - 2020
£8.00 plus £1.50 postage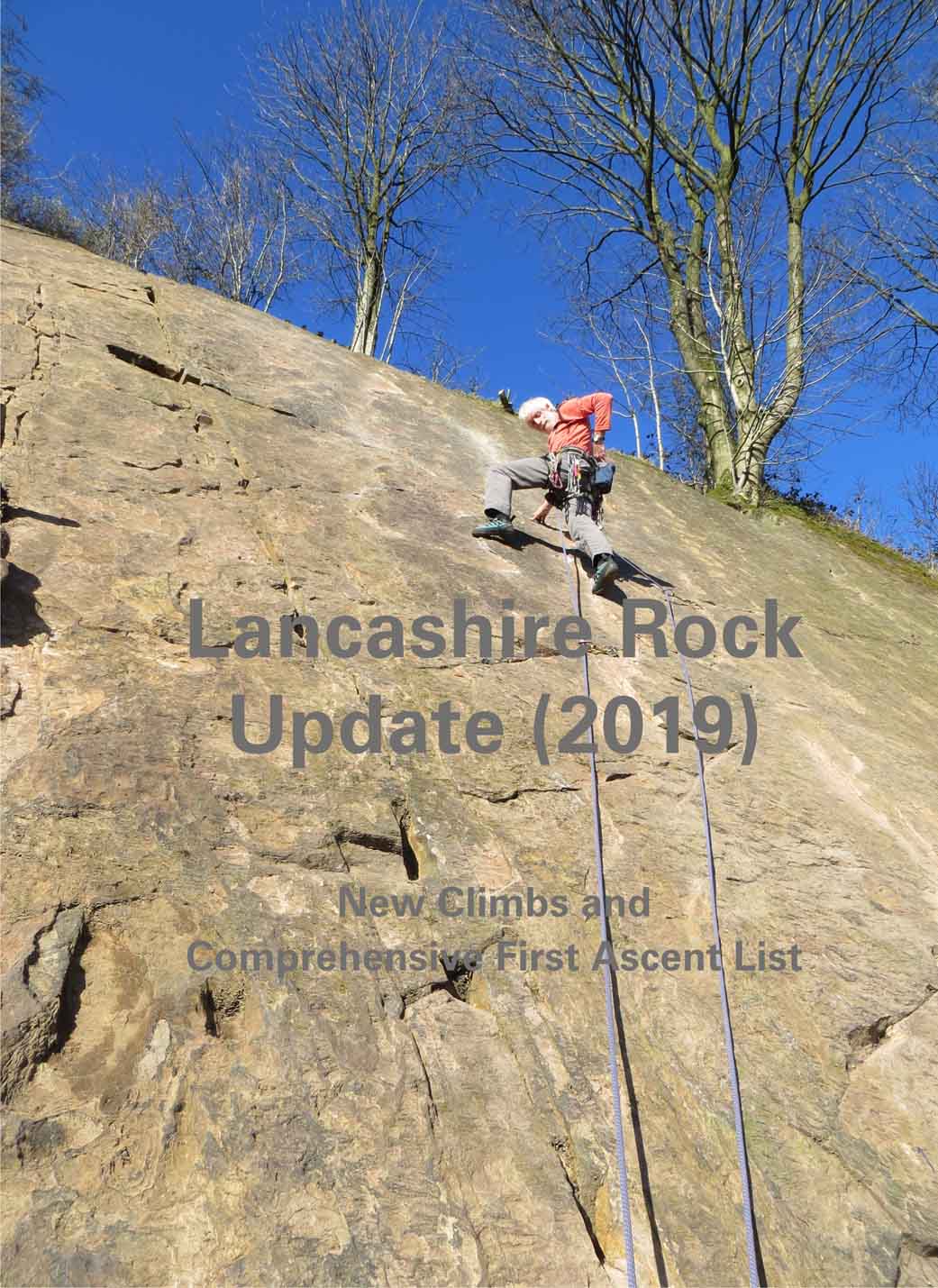 Lancashire Rock Guidebook - 2019
£8.00 plus £2.10 postage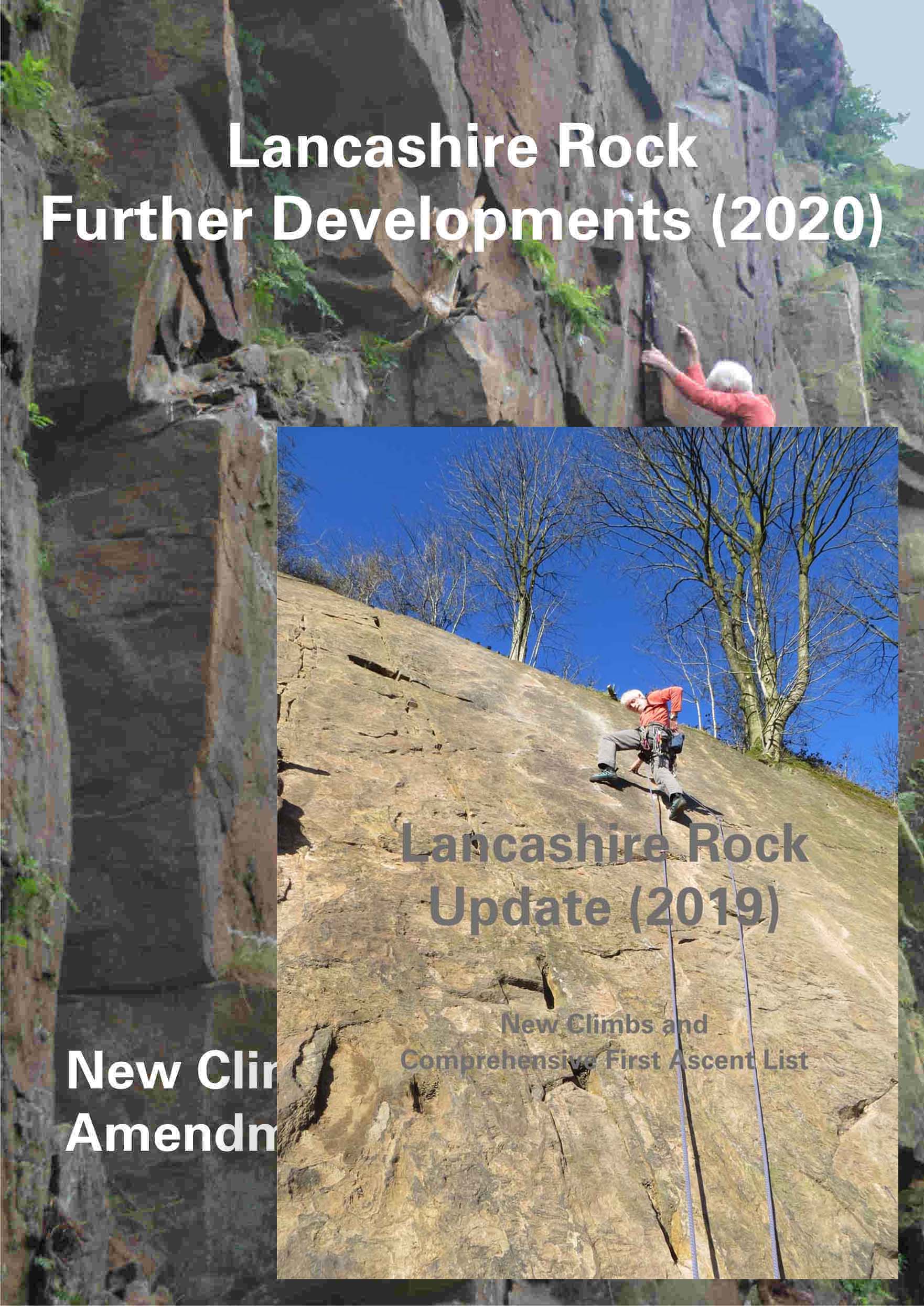 Lancashire Rock Guidebook - 2019 and 2020
£16.00 plus £3.10 postage